Post workout make sure you take care of your protein needs! Olympus Labs takes the traditional protein powder and revolutionizes it with transparent labeling, efficacious blending of different delivery rates, and innovative additional ingredients to improve absorption, digestion, and overall recovery! Topped off with delicious flavors that will have you reminded of desserts, ineffective disgusting protein sludge is a product of the past.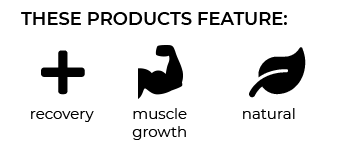 Our best selling Superior Protein is available in an enhanced Muscle Building Edition, expanding upon the base of synergistic protein sources and digestion/absorption ingredients. By adding PharmaGABA, studies show a significant increase in lean mass added! The Muscle Building Edition still rocks great flavors and absolutely no amino spiking!
Effectively take care of your protein intake with no worry of chalky flavors or digestive issues. Superior Protein beats out all other protein blends by transparently utilizing WPC80 and Casein for quick and long releasing sources of protein and elevation of muscle protein synthesis to synergistically provide you with the perfect timing of recovery. Olympus Labs takes it a step forward with ensuring digestion and absorption through Digezyme and Velositol.